Client Ordering Page

Contact Real Organic Chef

®

at (702) 762-3278 to start customizing your menu today. Real Food for a Better Life.
This is where orders are held before they are purchased and prepared for delivery.


Our Promise to You

It is our goal to deliver your customized meals just as we planned, without any exceptions.

We're committed to using the most nutritious organic fruits and vegetables in every meal. In rare cases we may have to include conventionally grown or produced items when organic options are out of stock or unavailable. Before we do however, we'll seek to make a menu adjustment to ensure your meal remains 100% organic. In the event we are unable to use 100% organic menu items, we'll indicate this with a package label, so you'll know exactly what exceptions were made. If conventional menu items are going to be used, we'll seek locally grown options before relying on mainstream vendors.
Powered by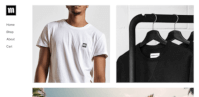 Create your own unique website with customizable templates.

LV based business specializing in, in-home and delivery organic meal service, Time share weekly meal service, Organic Nutrition. Organic Personal Chef service. Master Chef focuses on the importance of conscious eating and cultivating an appreciation for nourishing the body. All meals are 100% organic and of the highest quality. Our cuisines range from Traditional American, Chinese, Italian, and Spanish to name a few. Remember Real Organic Chef Real Food For A Better Life. 702-762-3278